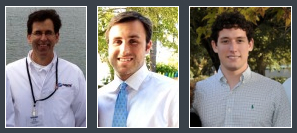 Garden Spas & Pools started for me a long time ago, when I found a way to turn problems into solutions. I had trouble sleeping, and as a result, I'd wake up several times throughout the night, tossing and turning. I could never get back to sleep and was miserable. Not unlike many people who had problems sleeping, I didn't want to take sleep aids or use medication and I was convinced I'd never have a good night's sleep again.
That's when I made the decision to do some research, looking for anything that could help. What I found amazed me. The National Sleep Foundation discussed "hydro massage therapy" as an all natural sleep solution. Studies showed that using a hot tub created the same physiological changes in the body that induced sleep! Finally I had found the solution I was looking for!
The very next day I went out and purchased my very own hot tub. I was anxious to get it home to try it out. Needless to say, I never slep so well in my life and the rest is history.
After my experience, I wanted to share my findings with friends and family and how using a hot tub had made such a positive impact on my life. Through the process, I discovered a passion for health and fitness and the recreational benefits of hot tub therapy.
The hot tub changed my life so dramatically, that I decided to help others improve their lives. I thought I would be able to reach more people with my story and ultimately improve more lives by opening a retail store.
At garden Spas & Pool, our vision is to improve the quality of life for as many people as possible by providing a superior product at an affordable price. It's about long term value and a great deal. We're proud to focus on health, safety and the ultimate enjoyment of a great night's sleep for our friends and family.